Day Ticket – Trout, Carp, and Coarse lakes open for Fishing.
Lakes open 7 days a week.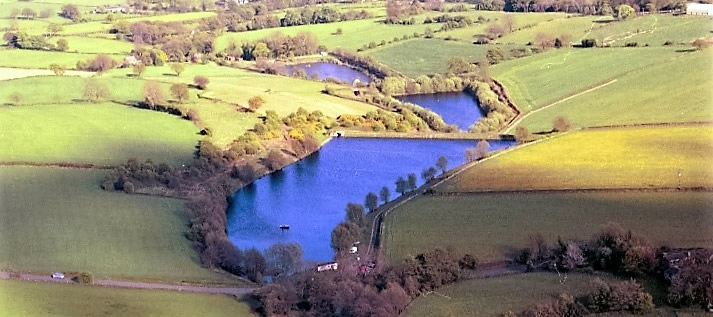 Our Location: Press Manor Fishing Lakes are conveniently located in absolutely stunning surroundings in The Peak District, Derbyshire; 13 miles from Junction 29 of the M1. We are 5 miles north of Matlock, 5 miles South of Chesterfield, 18 miles from Sheffield, and 24 miles north from Derby.
I have three lakes: a well stocked 5.5 acre Trout Lake, 3.5 acre Carp Lake, and 3.5 acre mixed fish Coarse Lake.
We offer competitively priced day tickets on all three lakes with the Carp and Coarse Lakes offering season tickets.
Professional Fly Fishing Tuition by England International Angler Bernie Maher

Opening times: 7 days a week
Trout and Carp Lakes 8.30 am weekdays and 8.00 am weekends.
Coarse Lake open 6.00am tickets available on the bank.
Carp and Coarse Night Tickets to be booked in advance, by phoning me before fishing (with groups of 3 anglers or more a £20.00 deposit will be taken).
Weekend Carp fishing Day Tickets must also be booked by phoning Bernie.
Click below to view our Press Manor Fishing Lake Video Tour
Call 07976 306073 for bookings or information
Trout & Carp Lake S45 0LQ
Coarse Lake S42 6AZ
Fly Fishing Tuition | Carp Lake | Coarse Lake | Angling Tuition
Bernie Maher is an Advanced Angling Instructor (AAPGAI & FFF)
Day-Ticket – Trout fishing, Carp fishing, Coarse fishing and Fly-fishing tuition in the heart of the Peak District
© 2020 Press Manor Fishing Lakes, Peak District, Derbyshire, East Midlands                                                                             email: [email protected]